Brownie, the kitten adopted by Justina Stramilate and her family, was weak, and everyone feared he would not live long. In his litter, Brownie was the smallest. Soon after his birth, he stopped eating and began to lose weight.
The girl forcefully persuaded the baby to drink and eat, and he began to agree. Gradually, he began to get better!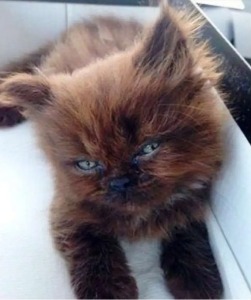 Little by little, he was getting better!
The weak ball of wool quickly began to turn into a ball of vitality! During this time, he grew so big that some dogs were smaller than him.
Eventually, Brownie turned into a gorgeous fluffy cat. Look at him… he looked just like his owner! And yet, Justina never refuses to take her pet in her arms.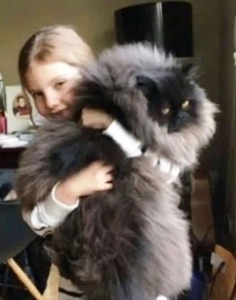 The girl showed that one should not give up and refuse to help the weak; on the contrary, one should give them hope and faith. Justina and Domovoi work well together!