The image of the dog went viral thanks to a funny detail that sent viewers into hysterics. The photo was shared on her blog by Alyson Shorthouse from Wolverhampton, England, who said she was puzzled when she noticed the "other dog" in her Irish Wolfhound OD photo.
This begs the question: Can you spot the mystery dog in the photo? It turns out that the dog face in question is the dog face formed by the OD's tail hair. The dog is carrying its portrait
on his back! The image formed by the OD hair serves as an eerie portrait of a dog with a carefully drawn face, including eyes, muzzle, and ears.
"My mom's dog is very two-faced," Alyson shared the photo online.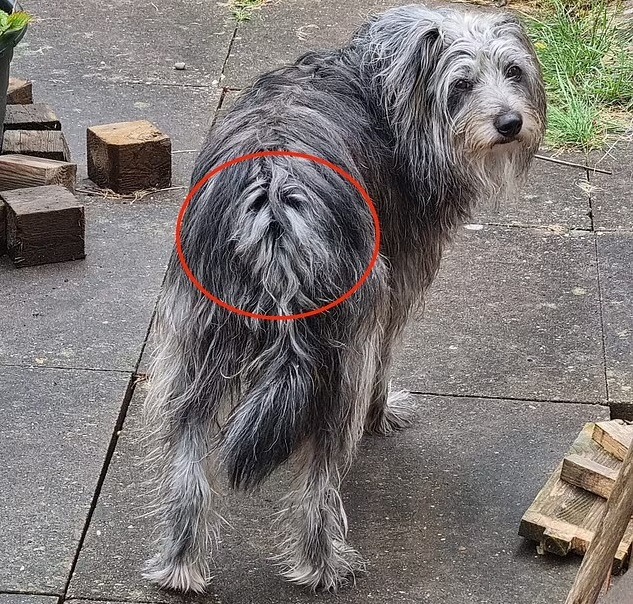 The funny photo quickly went viral, with viewers comparing OD to Lord Voldemort from "Harry Potter" and joking that the dog was wearing her self-portrait.
"'It took me a long time to look at it, but once you see it, it's impossible to look away from it,' another admitted."
Another person said: "At first glance, I thought there were two dogs in the photo!". A photo of another dog with a large paw print on his side recently went viral on social media, "It's adorable. You're lucky, my dog's spots look like a bunch of asses. He's just a jackass so he deserves it," joked one user
" My dog has a heart-shaped mark on his back. It's adorable," noted another.