In September, it was announced that Hussein, 28, would marry Saudi-born architect Rajwa after an engagement ceremony at the bride-to-be's family home in Riyadh.
The couple will officially get married in Jordan on June 1, and a few days later, on June 10, they will celebrate in Sardinia.
In recent days, however, the celebration has been hampered by controversy, with Italian media saying that local environmental groups are protesting that a huge gazebo intended for the festival was erected in a protected area.
Environmentalists raised doubts about the legality of the pavilion from the Legal Intervention Group.
They said they wanted to ensure all environmental checks had been carried out before the pavilion was erected.
Francesco Lai, the mayor of the area, said he sent a team to inspect the site and said there is not an inch of concrete, so no permit is necessary.
It is known that the villa for the celebration has been rented for three months, and the party will be attended by 450 guests, including royalty and heads of state.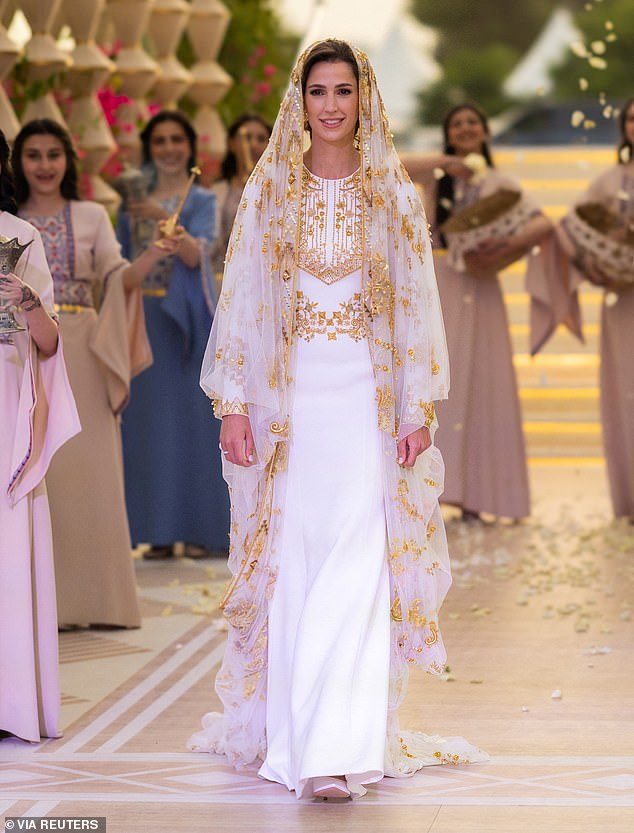 It is also reported that the finale of the evening will include a concert with an international star.
News of the marquee came as Queen Rania hosted a pre-wedding henna party for Prince Hussein Rajwa's future wife this week.
Queen Rania shared photos of celebrating with her bride-to-be at a traditional pre-wedding henna party on her Instagram account.
Guests at the party included Rania's daughters Princess Iman bint Abdullah II and Princess Salma bint Abdullah II, as well as members of the Alseif family and women from across the kingdom.
Queen Rania welcomed her guests: "I am so happy that you all could be here to celebrate with us.
Today is a special day for us and our entire Jordanian family: Our joy is the same… whether you are near or far, you are all in our hearts today."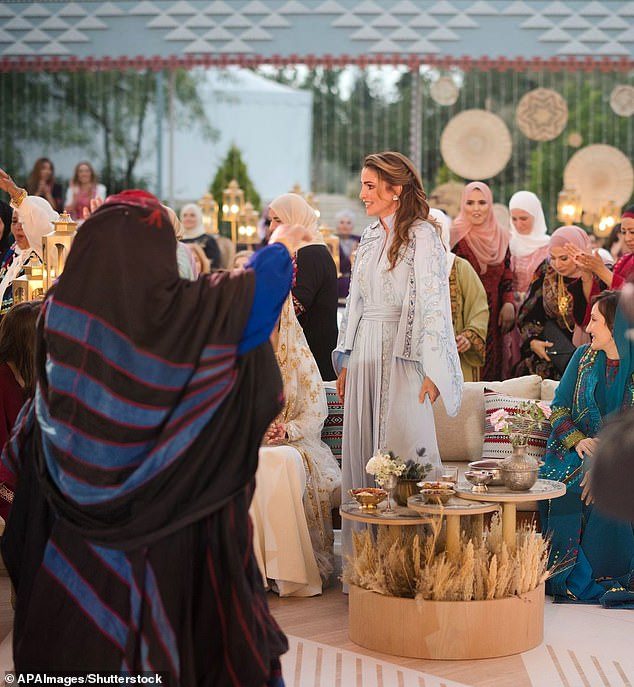 Sharing a few words about her future daughter-in-law, the queen called Ms. Rajwa "the sweetest and most beautiful bride-to-be," adding that she is as dear to her as her daughters, Princesses Iman and Salma.
The queen also noted that a daughter usually reflects her mother, calling her mother-in-law-to-be a "jewel."
Addressing Mrs. Azza Al Sudeiri, Rania said she was in her position two months ago, right before Princess Iman's wedding, and knows how she must feel.
The queen also said: "As mothers, all we want is for our children to be happy.
Describing Al-Hussein as a brave, confident, and strong soldier, she compared the Crown Prince to his father, King Abdullah, admiring his attitude toward his bride and his desire for Jordanians to come together to join their wedding celebration and participate in its preparation.
Her Majesty concluded by thanking and welcoming her guests. "Congratulations to all of us; this is your celebration as much as ours," she said.
Rajwa received her undergraduate degree from Syracuse University, New York, and studied at the Los Angeles Fashion Design and Merchandising Institute.
She currently works at the Designlab Experience design studio in Riyadh.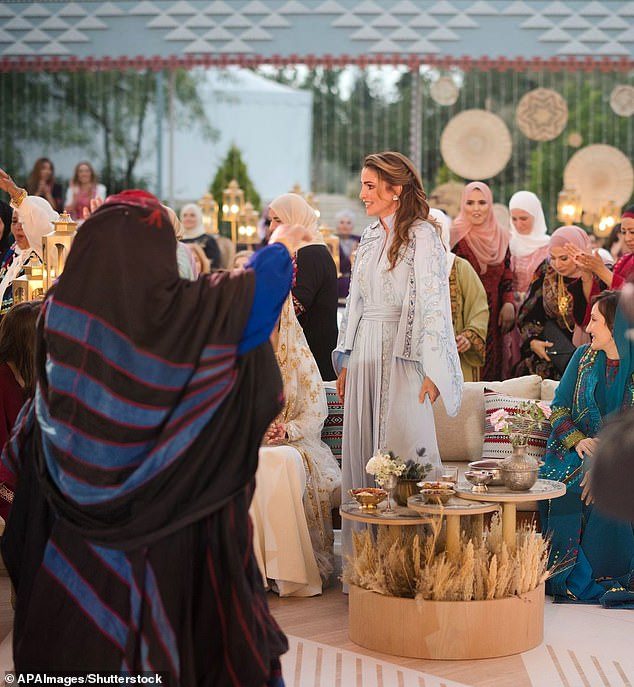 Prince Hussein, the eldest of four children of King Abdullah and Queen Rania, graduated from the prestigious Georgetown University in Washington, D.C., and served in the military after graduating from Sandhurst in 2017.
In 2015 he made history as the youngest person to preside over a UN Security Council meeting.
The prince's mother posted a slideshow of photos, writing of her delight at the upcoming event.
In Arabic, Rania continued: "I prayed to Allah – like me, like every mother – to grant you better and to find the one you love, and Rajwa has come.
Congratulations to my son, Prince Al-Husayn, and our precious bride Rajwa – may Allah bless you and make you happy and complete."